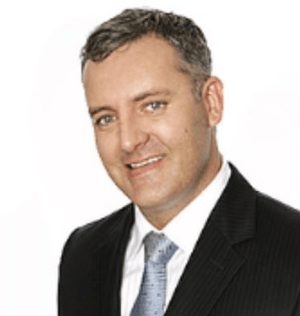 Adam Sarow, is an experienced real estate salesperson, working in the industry for in excess of 20 years, and is still as passionate and enthusiastic about his chosen profession today as he was when he joined…if not more!
Demonstrating great empathy with his clients, when faced with making, what is for many, one of the biggest decisions of their lives, Adam is able to guide them through the process as seamlessly as possible, establishing a trusting relationship based on mutual respect.
A warm communicator with a natural aptitude for selling; Adam's outstanding negotiation skills and his unwavering focus on customer service, have ensured he has achieved exceptional outcomes for his clients, and has benefited from ongoing referrals as a result.
Adam knows the fundamentals of success are relationship building, presentation, polished marketing, effective negotiation, transparent processes, and honest straightforward communication.
"It's not rocket science; but it is important. So many agents get caught up in numbers and targets and forget the human component – this is very much a people-driven industry, and once you understand that and operate within this framework, it is quite simply the most satisfying job on the planet."
I joined Taryn and the team at Priority Residential, because her values and business ethos align very much with my own. She is dynamic, forward-thinking, and has an outstanding property brain."
Living in Sandgate all his life, Adam has exceptional knowledge of the region, has built an impressive network of contacts, many of them have become friends; and when not working he enjoys getting out and about in this vibrant community – socialising, dining, or just chilling by the spectacular waterways.
For Sale
Beds:
2
Baths:
1
Car Park:
1
Beds:
2
Baths:
1
Car Park:
1