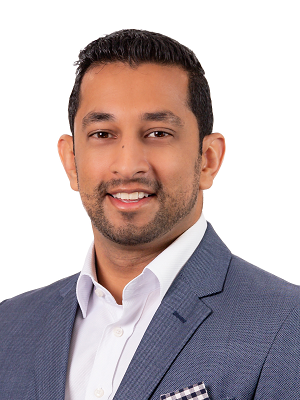 Ali Mohamed, brings an enviable skill set to the Priority Residential team, not only can he sell, and sell well – he has a background as a Chartered Accountant employed by some of Australia's leading financial institutions, as well as working alongside property developers.
A property owner, developer, and investor himself, coupled with his financial expertise, Ali can offer Priority Residential's clients a level of insight, that goes above and beyond many others in the industry.
Demonstrating an Accountant's meticulous attention to detail; nothing slips past Ali's keen eye; every step and facet of the process is executed with perfection and finesse. He is a great strategist and analysist, seamlessly blending the methodical approach with creative ways to secure the best result for his clients.
Ali was attracted to a career in real estate after personal involvement in development projects along with the many years he spent dealing with property transactions. He also loves the very 'personal' nature of the business; meeting new people, helping them to reach their objectives and overcome challenges.
"Real Estate is a refreshing change for me; every day is different, and every property is unique. I enjoy the human face of the industry very much, where numbers are only a part of a much bigger equation. It's incredibly rewarding to assist someone to fulfil their property goals – whether adding to an investment portfolio, selling their family home, or buying their dream property."
I very much value the trust that my client's place in me to handle such a valued asset; I always aim to exceed expectations, and work tirelessly to make that happen. I take nothing for granted, this is a competitive industry and to succeed at the highest level, you need to work hard, think smart, and operate with integrity."
Ali has lived in and around Brisbane for over 20 years and loves exploring new pockets of this amazing city whenever he gets the chance. He never tires of its surprises and vibrancy and is always looking to discover another of its hidden gems.