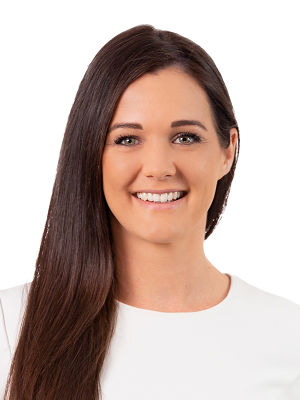 Taryn Phillips, Principal of Priority Residential, is a fully licensed real estate agent, working as an award-winning salesperson for other Agencies prior to establishing her own business in 2016.
Ambitious, driven and the consummate professional, Taryn utilises her personal passion for property and her competitive 'can-do' attitude to maximum capacity to ensure her clients achieve the ultimate outcomes, with no exceptions.
Taryn facilitates the entire process from appraisal through to settlement as smoothly as possible, keeping her clients fully informed and engaged with all activity at each step along the way. A warm communicator with a friendly demeanour, she is able to establish a good rapport with her clients, and quickly earn their trust.
Always interested in the impact technology can have on marketing platforms and strategies, Taryn is up-to-date with the changes in this fast-moving environment, so that Priority Residential's clients receive the optimum exposure in a polished, professional campaign.
"After more than 12 years working at other agencies, I felt it was time to set up my own boutique agency that offered a genuine point of difference. At Priority Residential we not only list, sell and manage properties, but we also directly assist our clients with presentation.
We have a team of hand-picked cleaners and tradespeople that can deal with any minor issues to ensure your property shines from day one. We absolutely know how critical perfect presentation is when a property is launched; it impacts levels of enquiry, and ultimately price. A well-presented property creates a heightened perception of quality and value."
A resident of Chermside, as both a home owner and investor, Taryn is well connected in the local community. When not working she enjoys keeping active, playing touch football, going to the gym, and surfing. A keen animal lover Taryn has selected the RSPCA to be a beneficiary of Priority Residential's corporate sponsorship.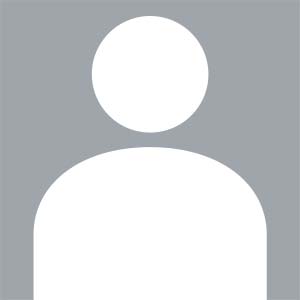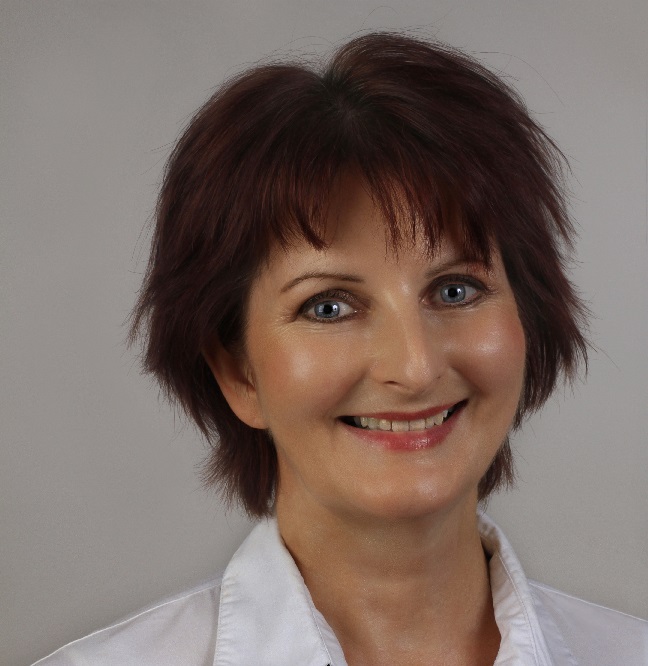 Jennifer has over 25 years of experience in Real Estate in Residential, Commercial, Industrial and Retail Sales and Property Management and also Strata Management.
She is a dedicated Property Management Professional who understand the needs of the Landlords and Tenants extensively and ensures that only the highest level of service is provided to her client base and have earned a reputation for her integrity and work ethic.
Hard working, conscientious and an excellent communicator, Jennifer enjoys the many daily challenges and the diversity and flexibility of Property Management and administers a very organised portfolio.
Jennifer understand that your property is a major investment and ensures it will always be managed with diligence and care.
Informative and approachable, Jennifer's friendly manner is valued by her Landlords and new clients seeking a Property Manager can be assured that Jennifer works diligently on their behalf and strives to maintain an excellent relationship with her Owners, Tenants and of course the Tradies.
Our agency uses the 'complete portfolio management' system which means that Jennifer manages every aspect of your property and ensures there is a clear and consistent point of contact for owners and tenants.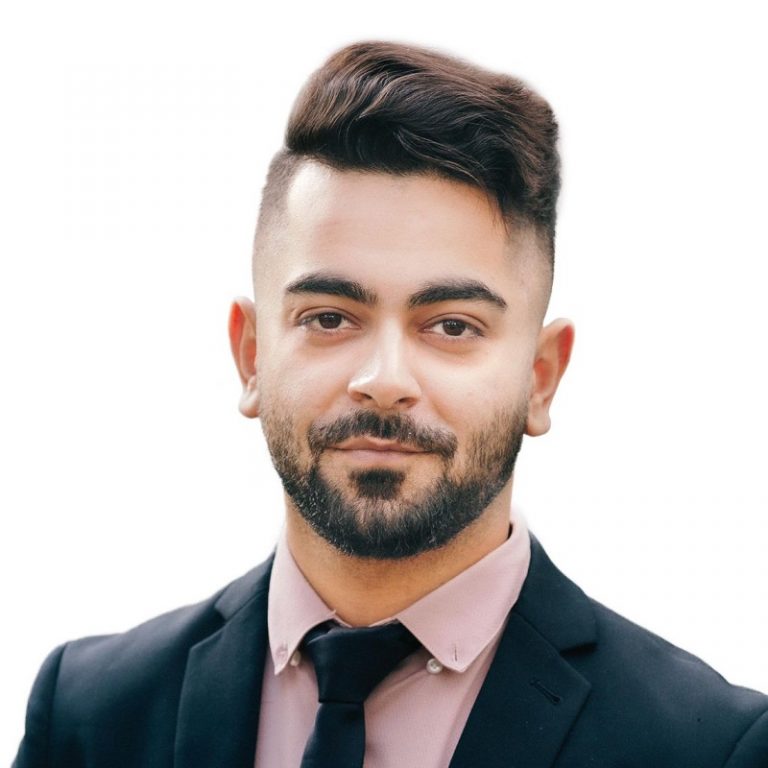 Paras Nagpal joins Priority Residential with a wealth of customer service and business knowledge, servicing the retail industry for the last 8 years and owning multiple retail businesses.
Inspired by his families success in Real Estate and the way they have been able to make a difference in people's lives, as well as helping and assisting people has driven Paras's interest to make the leap in to Real Estate so he too can help make a difference.
Paras begun his Real Estate career as a Leasing Consultant and Property Manager in Brisbane in 2019 and would like to further his knowledge in the industry by migrating over to Sales.
Successfully completing a Bachelor of Business and a Diploma in Digital Marketing – Social Media, Google Ads etc, Paras also comes with a very good professional background.
Fluent speaking in Hindi and Punjabi, allows Paras to form and build multicultural relationships where some agents can not.
"I choose Priority Residential because they are very well established and has some very successful agents, Priority Residential has good vision of where they want to be and where they would like to go"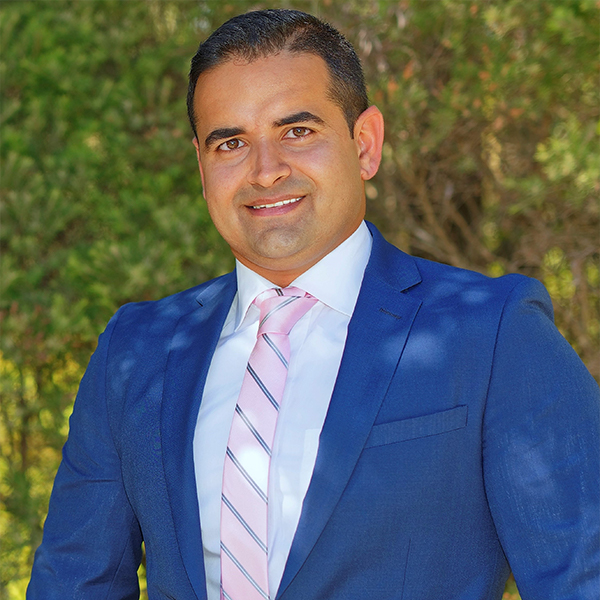 "ACHIEVING PREMIUM PRICE FOR YOUR PROPERTY IS MY PRIORITY"
When considering selling your most important asset, it is vital that you choose the right person for the job.
Arun is consistently motivated to provide a high standard of customer service. Arun also ensures he provides the best possible experience and outcome for you. Arun has owned several homes and understands the highs and lows of dealing with property transactions.
Arun specialises in the suburbs of North Brisbane Nundah, Wavell Heights, Clayfield, Hendra, Ascot, Hamilton, Northgate, Kedron, Virginia, Nudgee, Banyo, Boondall. Arun's negotiation strategy is highly effective, and appeals to vendors who prioritise price, promotion and time.
Arun's mission is NOT to get the first buyer for your property; it is to find the best buyer for your property.
Specialities are-
Real Estate Sales
Real Estate Purchases
Residential land subdivision
Project Marketing
Real Estate Home Staging
Relocation
Free Market Appraisal
Investments
Local Real Estate Market Reports
Local Real Estate Market Expertise and Guidance
HEAR WHAT MY CLIENTS HAVE TO SAY-
"Great Agent – Highly recommended"
Arun did exactly what he said he would, he sold our house for a great price and much quicker than the average market whilst keeping us inform through every step of the process. Nothing was ever too much trouble and his diligence and professionalism ensured he followed up every potential buyer until he secured the best deal possible for us. Highly recommended and would have no hesitation in using him again. James & Marianne
"Great Agent"
Arun was not only helpful in the selling process, but he also helped physically; carrying furniture and chopping a tree down. He really got his hands dirty! H Purcens
"Highly Professional"
Arun was informative, knowledgeable, and congenial. He was courteous and answered every query in clear terms. His professionalism showed in the way he promptly delivered and presented material and in regard to his interactions with myself and my Lawyer. I would highly recommend him. T Hart
"Great Agent"
Arun is a great agent. He was extremely helpful and had great communication. Thanks to Arun we were able to sell the property in a short period of time. Would highly recommend him to anyone purchasing or selling a property. J Ranieri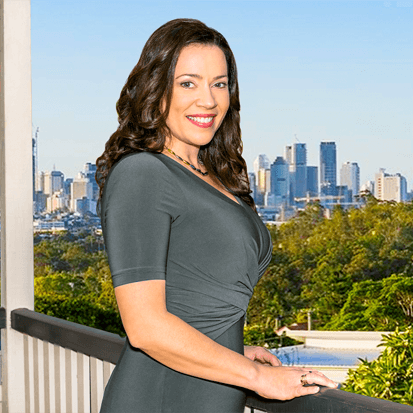 Deanna's clients say they would not choose anyone else to sell their property. They are impressed by her professionalism and understanding of their needs. Deanna's clients describe her as knowledgeable and trustworthy. They say she is a pleasure to work with and continually demonstrates outstanding dedication in achieving successful outcomes for her clients.
Before her career in real estate, Deanna achieved results in management roles spanning forensic science, disaster management, auditing and organisational strategy. Deanna's achievements in these fields affirm her work ethic, honesty, eye for detail, communication skills, organisational ability and personal drive to get the best results for her clients.
As a skilled negotiator Deanna has a proven track record of delivering the best possible results for her clients. Her approach is based on knowledge, integrity, credibility and communication.
She is a marketing expert who knows how to effectively promote your property. Deanna will inform you about marketing strategies and will tailor a plan to suit your property and budget.
Deanna fully understands the potential causes of stress when buying and selling property and is devoted to providing clients with a helpful, well-informed service. Her energy, enthusiasm and negotiation skills make her an asset to her clients.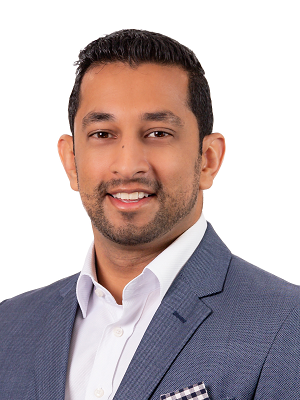 Ali Mohamed, brings an enviable skill set to the Priority Residential team, not only can he sell, and sell well – he has a background as a Chartered Accountant employed by some of Australia's leading financial institutions, as well as working alongside property developers.
A property owner, developer, and investor himself, coupled with his financial expertise, Ali can offer Priority Residential's clients a level of insight, that goes above and beyond many others in the industry.
Demonstrating an Accountant's meticulous attention to detail; nothing slips past Ali's keen eye; every step and facet of the process is executed with perfection and finesse. He is a great strategist and analysist, seamlessly blending the methodical approach with creative ways to secure the best result for his clients.
Ali was attracted to a career in real estate after personal involvement in development projects along with the many years he spent dealing with property transactions. He also loves the very 'personal' nature of the business; meeting new people, helping them to reach their objectives and overcome challenges.
"Real Estate is a refreshing change for me; every day is different, and every property is unique. I enjoy the human face of the industry very much, where numbers are only a part of a much bigger equation. It's incredibly rewarding to assist someone to fulfil their property goals – whether adding to an investment portfolio, selling their family home, or buying their dream property."
I very much value the trust that my client's place in me to handle such a valued asset; I always aim to exceed expectations, and work tirelessly to make that happen. I take nothing for granted, this is a competitive industry and to succeed at the highest level, you need to work hard, think smart, and operate with integrity."
Ali has lived in and around Brisbane for over 20 years and loves exploring new pockets of this amazing city whenever he gets the chance. He never tires of its surprises and vibrancy and is always looking to discover another of its hidden gems.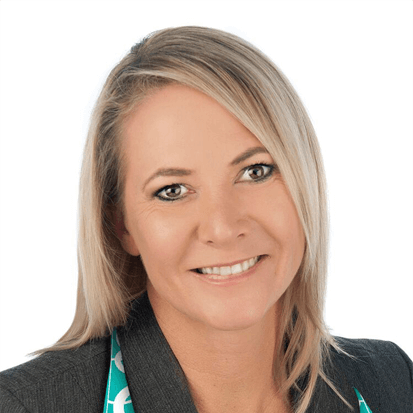 Beth Lagos joined Priority Residential after working for nearly a decade for a franchise group; attracted to the boutique nature of Priority, and owner Taryn's business model and ethics, Beth is a perfect fit for this talented team.
A prolific networker, Beth is a warm and engaging communicator, a savvy marketer; and she liaises with her clients regularly to ensure they are informed and comfortable with the direction and execution of the campaign.
Beth shares Priority Residential's focus on the importance of presentation when launching a property to market; and pays unwavering attention to every detail to ensure that the property shines from the very first day of the campaign, to attract high volumes of enquiry and secure the maximum price.
"I see the potential in every home and understand that making some (often minor) changes can have a positive impact on price. Every home is special; real estate is about selling the benefits, unlocking the potential, and generating an outcome that ultimately results in clients that have reached, or exceeded their property goal.
I love being part of this process – the facilitator, marketer, and negotiator. There is nothing more motivating and uplifting than delivering good news; it gives you a natural high that I can't imagine replicated in any other job."
Beth is a valued team member, a high-performing agent who is respected and well-liked by her colleagues and clients alike. She is a real asset to Priority Residential and looks forward to being an integral part of its ongoing success.
When not working Beth has a range of hobbies that keep her active and has a busy social life to ensure she doesn't become a 'workaholic' – she believes a healthy work/life balance is essential to longevity in this competitive industry.